The Band: Plow
American Roots Music
Like any good Slumgullion stew, Plow borrows ingredients from Americana Heritage Music, adds its own spices, and puts the whole pot on a rolling boil. The result is a simmering musical concoction that wafts through the air and connects the listener to America's musical past and present.
When Acoustic musicians find synergy, it's special. When the result of that synergy is unexpected, with improvised twists and turns, the ride is exciting, amusing and ultimately satisfying. Plow is the result of six men finding common musical ground, then deciding to break new ground and bring their own personal and shared musical expressions to listeners.
Doug Walker, bass.  Jason Weiss, banjo. Chris Clarke, mandolin & vocals. Mark Markowitz, drums. Dane Terry, harmonica & vocals. Alex Watts, guitar.
About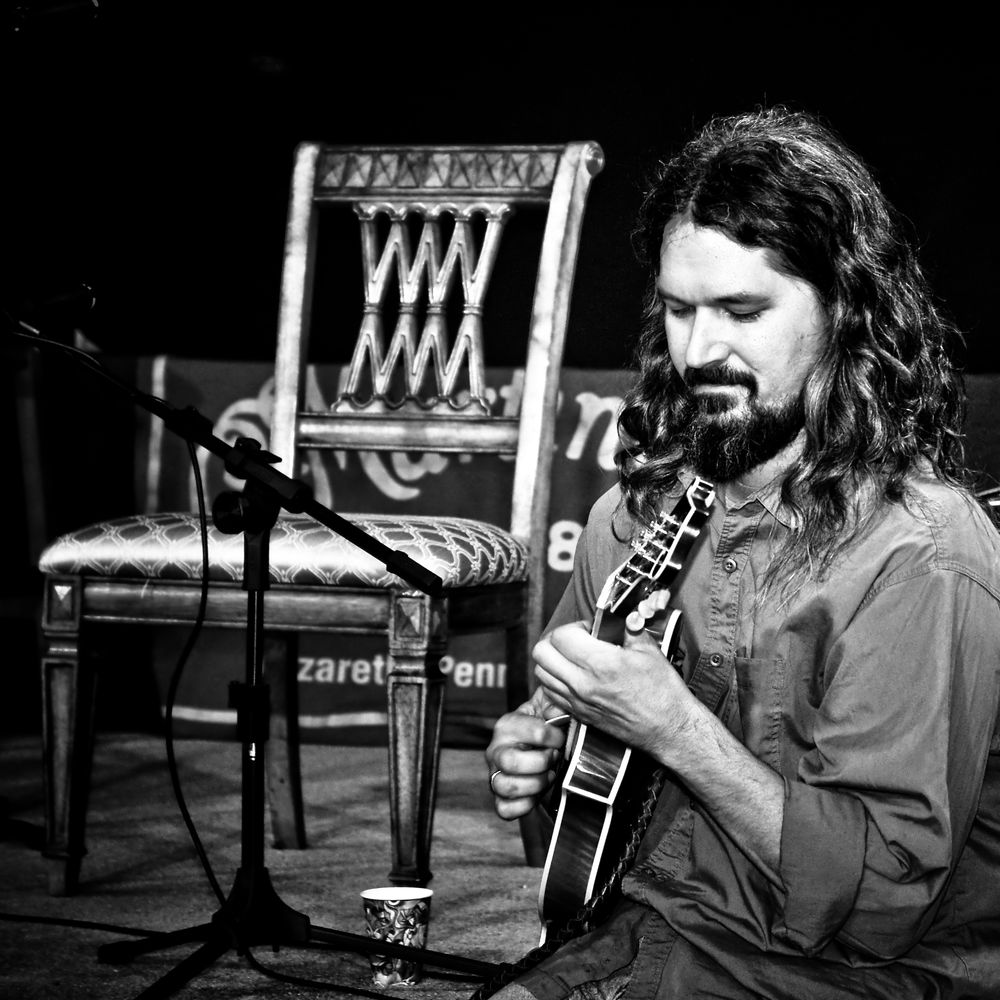 About Chris
Chris is a life-long student, performer and teacher of traditional, southern Appalachian heritage music. Born and raised in Virginia, Chris has been playing old-time, country blues, bluegrass and folk music since the late 1980s. His style is rooted firmly in tradition, his interpretation is authentic and he has the ability to connect with the audience with colorful stories (some even true). He has shared the stage with Dr. Ralph Stanley, sang with Mike Seeger and performs regularly at festivals and venues around his home in Southern California – solo and with his band Plow.
Nominated San Diego Music Award, 2010
Nominated Best Alt.Country, San Diego Honoring Acoustic Talent, 2008
All photos © Dennis Andersen, Stephen C. Jones, David K. Cupp and Naugle Photography.